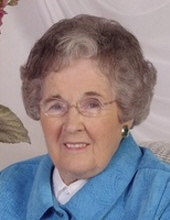 Obituary for Dorothy Lucille Honsey
Dorothy L. Honsey, age 93 of Lake Mills, died on Friday, January 5, 2018 at the Muse Norris Hospice Inpatient Unit in Mason City.



Funeral services will be held at 10:30 AM on Wednesday, January 10, 2018 at Lime Creek Synod Evangelical Lutheran Church, rural Lake Mills with Pastor David Emmons officiating. Burial will be in the Lime Creek Synod Cemetery, rural Lake Mills.



Visitation will be on Tuesday, January 9 from 5:00 to 7:00 PM at Mittelstadt Funeral Home, 902 East Main Street in Lake Mills and will continue one hour prior to the service at the church.



Memorials may be directed to the Lime Creek Cemetery Fund c/o Gary Honsey, 48468-220th Ave., Lake Mills, IA 50450.



Dorothy Lucille Nelson Honsey was born on February 23, 1924 in Freeborn County Minnesota. Her parents were Ervin and Alice Davidson Nelson. She was baptized and confirmed at Lime Creek Stateline Church. She attended country school, and then Emmons High School, graduating in 1941.



Dorothy married her high school sweetheart, Joseph Honsey on October 11, 1942 at Lime Creek Evangelical Lutheran Church near Lake Mills, Iowa. They operated a dairy farm on Joes home place and raised their six children.



Dorothy was involved with their church, Sunday school, Bethany auxiliary, Lime Creek Ladies Aid, Bible study, Lake Mills Literary Club, and was treasurer of Aid Association for Lutherans Branch 3324 for five years.



She enjoyed cooking, baking, music, civic plays, and spending time with familyespecially at Lake Okoboji.



She is survived by five children, Ronald (Cheryll) Honsey of Champlin, MN, Gary (Marsha) Honsey of Lake Mills, Marsha (Phil) Bax of Johnston, IA, Dennis (Andrea) Honsey of Baltimore, MD, and Dawn (Phil) Kirsch of Davenport, IA; and a son-in-law, Marty Aparicio of Tallahassee, FL. Dorothy has eleven grandchildren and nine great-grandchildren: Matthew (Tina) Honsey, Brett and Olivia; Heather (Joy) Honsey-Smith; Reed (Natalie) Honsey, Jordan, Mollie, and Addison; Leif Honsey; Ryan Chamberlin; Chris (Sarah) Chamberlin, Chloe, Isabella, Johnny and Halle; Sarah Bax; Spencer Carlsgaard; Joseph Honsey; Sydney Aparicio; and Bryce Aparicio. Also surviving are five sisters and two brothers, Darlene Jacobson, Truman (Teresa) Nelson, Marilyn Stier, Beverly Simonson, Richard Nelson, and LaDonna (Fred) Sticken; as well as many other relatives and good friends.



Dorothy was preceded in death by her parents Erv and Alice Nelson; husband Joseph on August 27, 1995; daughter Doreen Aparicio on August 24, 2014; her father- and mother-in-law Oliver and Nelsine Honsey; two brothers-in-law, Gene Jacobson and Merlin Simonson; a niece Renae Jacobson; and many brothers- and sisters-in-law in the Honsey family: Conrad Honsey, Rudolph and Betty Honsey, Barbara and Woodrow Chrz, Thelma and Bjarne Dahl, and Naomi and Bud Dakken.
Previous Events
Visitation
Mittelstadt Funeral Home
902 East Main Street
Lake MIlls, Iowa 50450
Funeral Service
Lime Creek Synod Evangelical Lutheran Church
24076 495th Street Lake Mills, IA 50450